Whether you are looking to hire a heavy-duty towing service or are looking for some tips on how to make sure your tow truck is in good condition, there are some things you need to know.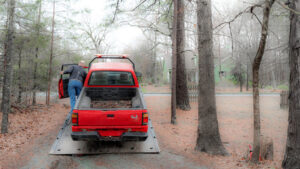 Whether you're moving a broken-down truck or need to move a large vehicle from one place to another, you'll need a tow truck. But before you select a towing service, you'll want to know a little about the difference between light-duty and heavy-duty towing. Choosing the wrong truck can result in damage to the vehicle and extra expenses.
Light-duty towing trucks are designed to haul smaller loads, such as a motorcycle or small trailers. These trucks can also be used for roadside assistance or accident recovery. They are also perfect for moving vehicles in areas that have narrow streets. Many towing companies offer light-duty towing services on a daily basis.
Heavy-duty towing trucks are much larger and more powerful than light-duty towing vehicles. Heavy-duty tow trucks are usually equipped with a 25-ton boom lift or a 6-ton wheel lift, which means they can handle a lot of weight. They can also carry heavy loads, such as trailers, trucks, and machinery. The heavier the load, the more difficult it will be to move. These tow trucks require additional equipment, such as a heavy-duty winch or cable system. They also require drivers who are experienced. The tow truck may also include water recovery services and storm damage clearing.
Heavy-duty towing is the right choice if you need to move a larger vehicle. However, this type of towing may also be necessary if you need to move a vehicle that is damaged in an accident. For example, you may want to move a broken-down tractor or another heavy piece of machinery. Heavy-duty towing trucks can also remove large vehicles from busy roads. This is important, as they can move the load from one location to another.
Heavy-duty towing trucks are designed for towing vehicles that weigh at least 17,000 pounds. They can also handle multiple vehicles at once. They use high-end machinery and heavy-duty towing equipment to make the job easier. In addition, heavy-duty towing trucks have a special feature that allows them to lift and pull an entire load of a vehicle.
Light-duty towing trucks can only handle loads up to 11,000 pounds. Heavy-duty towing trucks can lift and move the entire weight of a vehicle, but they require specialized equipment. For example, heavy-duty towing trucks often include a heavy-duty winch, a cable system, and a wheel lift. The tow truck may also have additional features, such as a hydraulic brake, that make it more powerful.
Light-duty towing trucks can carry a variety of types of vehicles. These include city-driving cars, vans, motorcycles, and trailers. They are also small enough to fit through narrow streets and alleys, making it easy to tow a vehicle in a tight parking lot.
Heavy-duty towing trucks can handle large vehicles, such as garbage trucks, semi-trailers, and tractor trucks. However, heavy-duty towing can be expensive and can damage the vehicle. Investing in heavy-duty towing trucks can also be a waste of money and energy.
Compared to the average passenger car, towing a heavy truck or trailer can be a dangerous endeavor. The size of these vehicles makes them difficult to stop, and they can damage smaller vehicles if an accident occurs. However, there are ways to prevent the dreaded wreck from happening.
The first and most important step is to make sure you have the right equipment. This includes tow chains, graders, and edge protectors. Using the right tools can save you from getting a ticket or even losing your job. Also, it is important to understand the right size for your vehicle. Whether you are towing a trailer or a semi, you need to make sure it is the right size for your vehicle. If it is not, you could be wasting valuable time and money.
You can't get a tow truck without knowing how to use it. You should also get yourself an experienced tow truck driver to help you out. Getting a professional can help you avoid accidents and injuries. These drivers often have to work long hours and are at risk of getting hit by a car. They also need to be careful when loading and unloading a vehicle. You should also make sure you are wearing a safety vest and reflective clothing.
It's also important to remember that towing a vehicle requires more energy than it would for the average person to move the same vehicle.